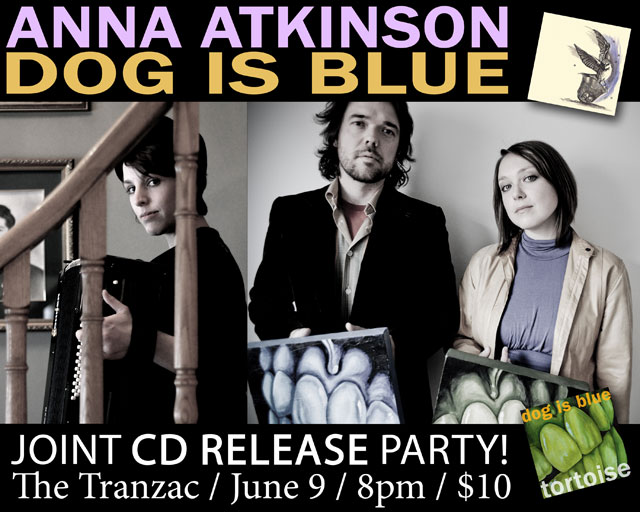 We're back in town after our East Coast tour and it's about time we gave Tortoise an Official sendoff! It's an early show, so you can come out, catch out set around 8:30, then still be in bed curled up with a good book and a glass of scotch by 11:30!
Thursday, June 9 / 8pm
The Tranzac (main hall)
Win tickets AND a copy of both Tortoise and Anna Atkinson's awesome new album, Mooniture from Snob's Music!