She's Lying EP (2015)
Tortoise (2011)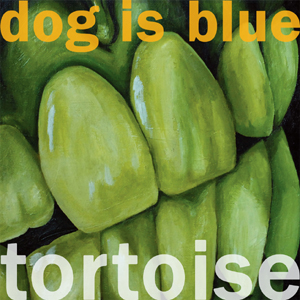 01.

Dusty Bones

02.

Slow Boat to China

03.

Southern Ontario

04.

Tortoise

05.

The Way It Goes

06.

People

07.

Stan & Georgie

08.

Handcar

09.

She Said

10.

Laura's Song
Cover art by Laura Heaney.
Recorded and mastered by Andy Magoffin at The House of Miracles in London, Ontario.
Mixed at The Old Brown Couch in Toronto by Paul Watson.
The recording of Tortoise all started with a drawing. Laura had done a portrait of Jenny Omnichord's dad, Ray Mitchell, and convinced Andy Magoffin at The House of Miracles to give us some studio time for it. There we spent a few long days sleeping on the floor of the studio and recording all 10 songs mostly live on the spot in "human time" between glasses of scotch. Our good friend Anna Atkinson came with us and embellished the tracks with amazing splashes of viola, accordion and backup vocals.
Already a departure from the home-recorded sensibilities of …Makes Ghost Noises, these songs also had the luxury of being road-tested before recording, as they were arranged and fleshed out at shows.
The ghost-folk is still there, but there's an intentional dose of garage thrown in by way of homemade pedals and amps. After all, we might be a two-piece, but we can make a lot of noise when we want to.
Hot Air Ballons EP (2010)
Cover art by Paul Watson.
Recorded at The Old Brown Couch in Toronto.
Mixed and Mastered in Calgary by Angus McLean.
Towards the end of 2009 we were asked by the incredibly supportive Italian music magazine Ondarock.it for a new song to contribute to their OndaDrops Vol.1 compilation. "Hot Air Balloons (and Submarines)" was born. A little while later we wanted to also share this tune with folks outside The Boot, so we asked our good friend (and amazing electronic composer) Gorf to remix the song for inclusion on an EP. We also often threaten to cover great songs written by friends of ours, so this seemed like a perfect opportunity to pay homage to some people who have been influential to us.
Oh, and %100 of the sales of this EP at Zunior.com go directly to the Daily Bread Foodbank.
…Makes Ghost Noises (2009)
01.

Borrowing Days

02.

Alligator Song

03.

Happy Hallowe'en

04.

Seacaptain

05.

Grandma

06.

Raise Your Dead

07.

Wish

08.

Young Enough

09.

Raise Your Dead (Reprise)
Cover art by Paul Watson.
Recorded and mixed at The Old Brown Couch in Toronto.
Mastered in Toronto by Dave Clark.
In the winter of 2009 our good friend Jenny Omnichord called us with an opportunity too good to pass up: she was going on tour to Newfoundland with The Burning Hell and wanted us to come along. The idea was that we could play the odd show while helping out with gas money and watching her then 6-month old son, Otis (he's much bigger now). It was a good idea. We excitedly agreed and it was at that exact moment that Dog Is Blue took cohesive form as a "band."
Naturally, we wanted to have something to sell on tour, so the fire to record …Makes Ghost Noises was lit. We quickly turned the living room of our east end Toronto apartment (The Old Brown Couch) into a "studio" and got to work. Laura's vocals were almost entirely recorded when she was dead-tired, because I'd woken her up. Listen closely and there are a few spots where you can hear her giggling deleriously. The tunes themselves had mostly been written on the acoustic guitar a while earlier, but with the wonders of over-dubbing, suddenly there was an album with more parts than one man could play alone. Thankfully, it turns out Laura's not only a talented artist, but a great singer and keyboard player as well, so she became half the band.
Studios are expensive. Packaging is expensive. Everything is expensive. The main goal behind …Makes Ghost Noises was to prove that we could record an album at home on the cheap, but still come out with a respectable result. Dave Clark's mastering (and general salt-of-the-earth mentorship) was paramount in making that happen.