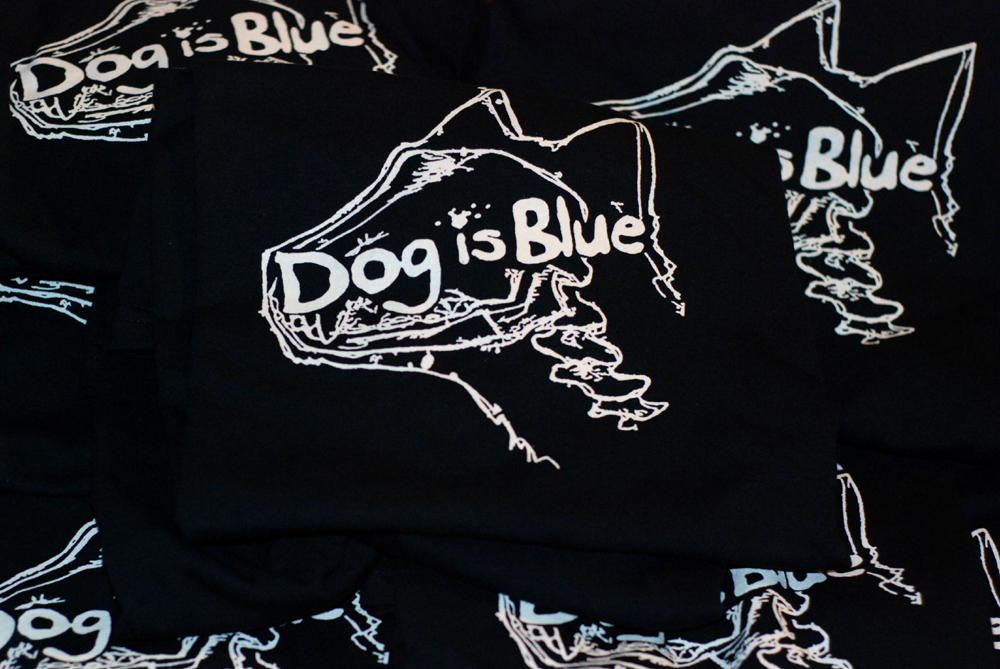 We've finally gotten off our butts and made t-shirts! This first run is an ultra-limited edition white on navy that is going like wearable hot-cakes.
We got these made locally at a very friendly place in our neighbourhood. They are cotton and use eco-friendly inks!
The idea is to do a one-time batch of this colour/design, then do something different next round. That means once these guys are gone, they're gone!
As a bonus, if you order online we'll throw in download codes for BOTH of our previous releases (codes emailed after purchase)!
Within Canada: $15
Plus Shipping
International: $15
Plus Shipping

This is also an excuse to test out some fancy-shmancy new features that will allow us to start selling things like albums & downloads directly from our own site. Give us feedback on the process!