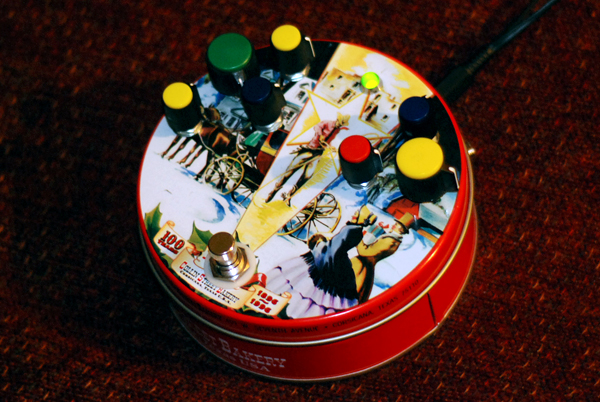 Fuzz, fuzz, fuzz.
There's nothing that a DIY pedal enthusiast loves more than fuzz. So many variations on such a simple effect. Hell, you could probably make one with an elastic band, a pipe-cleaner and an old orange. However, in the case of the Andrew Carrell designed Seven, maximum tweakability was the name of the game, hence the namesake number of knobs.
With a few tweaks the Seven fuzz can go from all out swarm of angry bees to farty sputtering robot. It might hog a lot of space on the ol' pedal board for one effect, but in a studio setting this guy will have a myriad of options to cut through any mix. I just hope I don't forget what those knobs actually do, as labelling ain't my thing.
Click the play button for but a cursory glance at some of the various settings this bad boy can crank out (starts with clean tone, ends with some added wah from the crazy alphabet pedal I posted last week).